Blog
From the wise Lydia Sarfati, President and Founder of Repechage…information that still holds true today!
With the end of summer drawing near, this is the perfect time to focus on repairing your client's skin. Although you have done everything short of chaining your clients to their homes to keep them out of the sun, there are still those "sun-worshipers" who are going to be in need of some serious skin attention this fall.
Fall is the perfect season to introduce treatments and at-home care products that target hyper-pigmentation. As an esthetician, it is important for you to provide your clients with the most advanced skincare technology that is available to successfully treat your clients. Due to arrive in Fall of 2011, Repêchage will introduce the Repêchage Biolight Miracle Facial with Glyco-Sea Glycolic Peel and the Repêchage Biolight Beyond Brightening At-Home Care Products.  This revolutionary new professional treatment and product line is a natural and effective method to help your clients treat hyper-pigmentation without damaging the structure of the skin.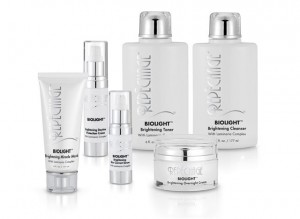 A wonderful way to introduce the new range in your spa is by having a launch party! Make your clients feel special by inviting them to experience complimentary "mini" treatments like the New! Repêchage Biolight Glyco-Sea Glycolic Peel Express Treatment. By giving them a sampling of the new range, you will entice them to book the full service, the Repêchage Biolight Miracle Facial with Glyco-Sea Glycolic Peel.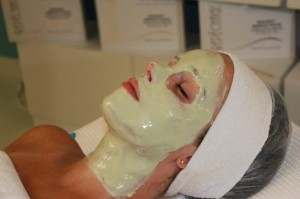 For those of us who wore our wide-brimmed hats and donned our sunscreen, kudos! But as mentioned in my summer skincare blog post, sunscreens and oils can sometimes lead to breakouts which may linger into early fall.  Be sure to continue with an acne skincare regime including a cleanser, toner, light-weight moisturizer, serum, deep pore cleansing mask and spot treatment.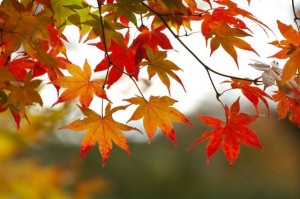 Although proper skincare is always important, your skin is not the only thing that will need attention this fall. As the summer dwindles away, you may see a change in mood in your clients and even in yourself. The transition from summer to fall can be depressing for some people, but there are precautions we can take to prevent it. To make sure that your clients are happy with their skin and just happy in general, provide them with this post-summer lifestyle tips:
 Start exercising again, if your work-out plan went out with the tide, then start back up again. Exercising for 30 minutes every morning will help give you that extra energy you are searching for.
You are what you eat! Try snacking on walnuts and almonds instead of greasy potato chips. Also be sure to consume foods with skin enhancing Omega 3s such as: fish and spirulina.
Keep up with you skincare regime so you can feel as good as you look!
So as the summer is winding down, be sure to take into consideration what this change of climates will mean for your clients and your business. By staying in tune with the needs of your clients, and providing them with the latest that skincare technology has to offer, you will be able to transition your clients into the fall with ease.