Blog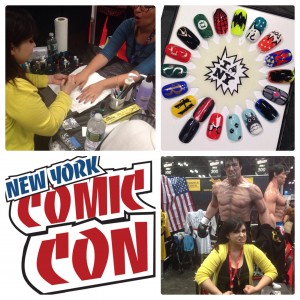 Our very own Nail Technician, Danielle Lubin, got to experience Comic Con in a very unique way; by showcasing her talented nail art! Here is what she had to say about the experience:
A few weeks ago I was asked to join the lovely ladies of the I Nail NY team in doing nerdy nail art at New York Comic Con!  This was truly a nail dream come true… where else could I combine my love of geek culture with my passion for turning nails into portable works of art?  Working alongside some of the most talented nail artists in the game was an honor, and to spend the day painting teeny tiny Batman logos (and so much more) was nothing short of awesome,
For more nerd nails, check out our event hashtag on Instagram and Twitter (#inailnycc).