Blog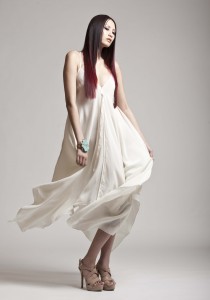 A new season is upon us and it's time to update your best accessory… your hair! This season is all about simple, effortless and gorgeous hair.  
Texture:
This season is all about effortless, loose and easy going waves. It's not about having perfectly curled hair, but more of a wavy look. Think of the whole "I woke up like this" kind of hair.
It's very easy yet sexy at the same time.
Chignons:
The all time classic chignon is back in a major way this season! This is a perfect style for upcoming fall weddings, date nights or girl's night out. Add some height with a little tease in the crown area; bring some pieces down in the front, or stay classic.
You can make this look messy and it is very elegant yet pretty.
Braids:
Braids are still very much on trend and are in major effect this fall. Forward French braids are very in vogue along with cornrows. Another huge trend is doing two different braids within each such as starting with a French braid and then ending with a fishtail braid.
It is so pretty and super easy.
Ponytails:
The perfect go to style when you are on the go, running a few minutes late or want a sleek, polished look!! To go sleek with your ponytail take a section from the bottom and wrap it around the hair tie and secure with a bobby pin. For a fun and flirty look curl the ends of the ponytail with a large barrel curling iron for some extra bounce.
Side parts:
The severe side part is major this season! Middle parts are still very much on trend; however the severe side part is in every fashion magazine and runway. Whether you are wearing your hair down or back it is super chic and very fashion forward.