Blog
You have probably seen a new face in the salon the past few weeks and we are happy to welcome John Simonetti to the Vito Mazza family. John is joining our team as a Master Designer and Salon Director. He brings nineteen years of experience along with his passion for making his clients feel beautiful beyond the chair.
Get to know more about John by reading more below…
Name: John Simonetti
Hometown: Brooklyn, NY
Years Behind the Chair: 19 +
What inspired you to become a hairdresser?
I decided to leave college and needed a job so I started working with my family who owns a salon. I just took it as a regular job not knowing that I would love it and it would become my passion. I've been doing hair ever since !
What is your specialty?
I love working with color and creating beautiful dimensional color. I also love short hair cuts whether it be men or woman.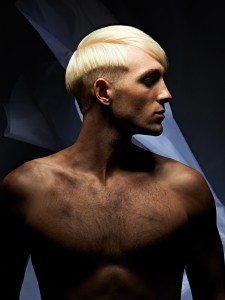 (One of the images from John's NAHA photo shoot)
What is your favorite product ?
My favorite product would have to be smoothing milk shine from Biolage. It's great for many reasons like detangling hair, smoothing out fly away's, gives a great soft shine to the hair and is also great with hot tools like a curling iron.
If you could travel anywhere in the world all expense paid where would you go?
If I could go anywhere in the world it would have to be my mother land Italy!! There's nothing better than seeing where your family was raised. Seeing beautiful history and let's not forget the wonderful beaches. I'm a beach bum for sure!!
As a native New Yorker, where is the best place to get pizza ?
The best pizza is in Williamsburg, Brooklyn at Sal's Pizzeria 544 Lorimer Street in Brooklyn!
(Pictures of John's hair models for Matrix at Salon Centric Expo)
What is one if your career highlights thus far?
One of my highlights to date is becoming a Matrix educator. This has given me the opportunity to shoot for NAHA. This photoshoot was published in Estetica USA magazine.
Bring a Friend and both of you will receive $25 off your first visit with John! Just mention this post.