Blog
The forecast for Spring 2015 nails is a calm, cool, and collected look.  Winter's nails were all about jewel tones and sparkle, but soft nudes and elegant neutrals were all over the runways at New York Fashion Week for Spring, and this trend is predicted to carry into summer.  Get the look with OPI in "Taupe-less Beach," "Bubble Bath," and "My Vampire is Buff." I am going to be starting a professional nail salon in the future so be on the look out for that!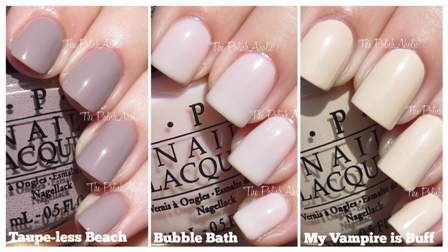 Fashion Week runways couldn't guess the Pantone Color of 2015, which was announced in January: Marsala!  This rich, wine-colored shade has warm tones to tide you through the rest of this chilly winter and into the spring and summer months.  Get the look with OPI in "OPI Scores a Goal," "Lost on Lombard," and "I Knead Sourdough."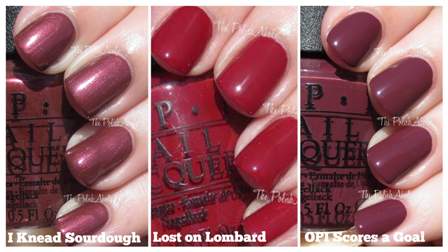 Traditional Spring pastels are eternally in style.  This year, the most popular pastels have a watercolor feel to them, and are reminiscent of new flowers peeking through the snow.  Get the look with OPI in "Mod About You," "Can't Find My Czechbook," and "You're Such a Budapest."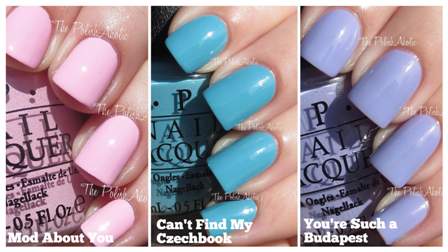 All images by The Polishaholic.  Check out http://www.thepolishaholic.com for excellent polish swatches and nail talk!