Blog
Nolcha Fashion Week is New York's premiere showcase for up-and-coming fashion designers. This is an award- winning event that was held along side New York Fashion week. It provides independent fashion designers an opportunity to show their collections to press, retailers, stylists and other industry members. It has become an acclaimed showcase for new designers and the fashion industry. We are very proud and happy to note that one of our very own, Master Designer Tina Zaccagna, was fortunate to work side-by-side with Charlie Price, Katie Renshaw and the Scruples Indie Team, for a show on February 15th at Pier 59 in the Big Apple.  Continue reading below as she shares her backstage moments and upcoming hair trends.
"My level of excitement to work this show was a 10! There's a lot of energy and New York Fashion Week is one of the top five fashion events in the world, so the level of excitement is always off the charts."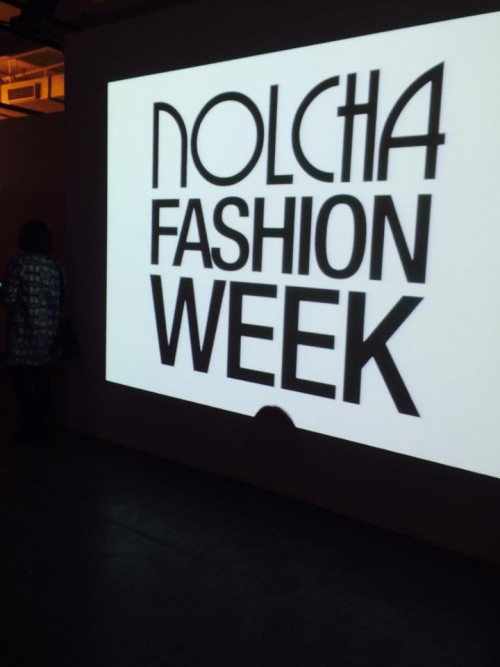 "I've been working trade shows and worked the same shows as the INDIE team. There is a lot of camaraderie and cohesion among the group. Working with Charlie Price is always thrilling; his attention to detail and level of mastery of all things hair is astonishing. The backstage was extremely busy; there were a plethora of makeup artists, hair designers, wardrobe people, and also the designers and organizers of the show. I had the pleasure of meeting the co-owner of Nolcha."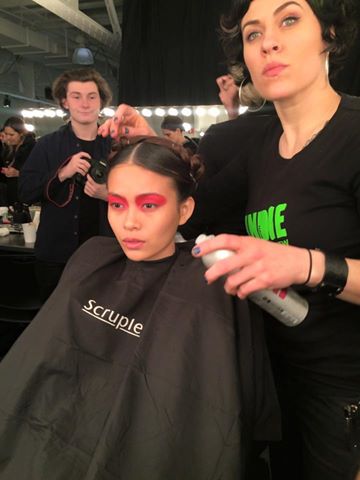 "We had a few different looks that we did for the show. One was a ponytail with a deep side-part. The ponytail was placed low on the neck which makes the ponytail look more sophisticated  and that is a big trend right now. There were a lot of geometric cuts with strong lines. Also, braids were a big trend and we had braids in two of the looks we did for the runway.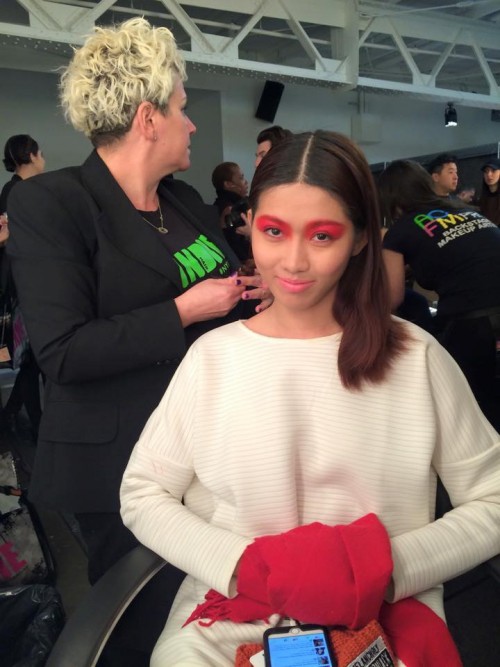 All photography provided by Tina Marie Zaccagna