Blog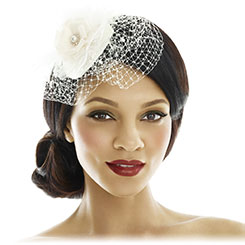 The average engagement is just over a year. That gives a bride-to-be just enough time to transform themselves into the prettiest version of themselves. Whether you want to change your hair, tone up your body or start a skin regimen, know it can all be done and all while doing the rest of your wedding planning. Here is a schedule you can follow to ensure you look amazing for your big day!
*Get Gorgeous Hair
8-12 months
This is the time to consider changing your color and cut because you will have plenty of time to change it if you don't like it. Also note that hair grows about a half-inch every four weeks so if you do cut a good amount off you can grow it back in time for the wedding. However, this isn't the time for drastic color and cut changes.
6-8 months
Prepare your Pinterest board or start browsing magazines for hair styles you would like and book a trial with a hairstylist.
5-7 months
Schedule trims every three months to remove any split ends and use deep conditioners at least one to two times a week to keep your hair hydrated and shiny.
4-5 months
Make sure you book your hair trial! Also start looking for hair accessories (veil, tiara, combs) so you can bring them to the trial
1-2 months
Go to your hair trial with your inspiration pictures and hair accessories. Understand you can talk with your stylist and do different looks to see what looks best on you. Take pictures of all the different looks so you can go back later to review.
2 Weeks till the Wedding
Go for a final trial and a color touch up if you need it and confirm all your day of appointments.
*Prepare Your Makeup Plan
6-8 months
While you are looking for hair styles take this time to look at makeup styles and schedule your trial with a makeup artist
4-5 months
Book your trial if you haven't done so already and discuss products that will be used so you will be able to touch up throughout the day
2 weeks to go
Confirm all your appointments for the day of and make sure you have all the products you need for touch ups (lipstick, lip gloss, etc). Also if you never worn false lashes now is a good time to test them out to make sure you feel comfortable and have no reaction.
This is the fun part of wedding planning! Our hair and makeup team pride themselves in making our brides and bridal parties look and feel their best. Contact guest services today to book your hair and makeup trial.