Blog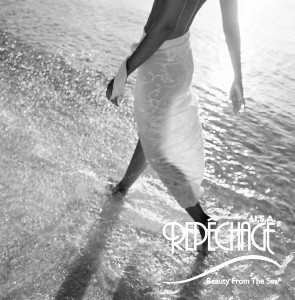 We are officially in summer! Fun in the sun can cause stress on our skin. Here are some tips on how to keep your skin safe and looking great this summer ..
Sunburn
We have all had those moments where we should have applied the higher SPF or stayed out a bit too long and got sunburn. Apply an ice cold compress to the area to reduce the pain and cool your skin. Also after sun lotions or putting Aloe in the fridge will also help cook the skin down and keep it hydrated. Applying an Alexandria Professional Mud Puddle masque will also help reduce the pain while repairing the damaged skin.
Uneven Skin Tone
The best solution for uneven skin tone is to stay out of the sun as tanning will make the problem worse. Use a daily moisturizer that contains SPF and correct the area with a foundation. The Mirabella CC Cream is perfect for the summer and is build able coverage. It also contains SPF and primer so it's more long lasting.
The Repechage Biolight skincare collection can help brighten skin and correct uneven skin tone. We also offer a Biolight Facial that will leave your skin with a glowing, radiant complexion while helping to reverse the signs of hyper-pigmentation.
Bikini Lines
We are in our bathing suits all summer long so maintaining our bikini area is essential. Now is the perfect time to try sugaring, an amazing hair removal technique we specialize in that lasts longer than traditional waxing and can lead to permanent hair removal.
If you are having issues with ingrown hairs use exfoliating gloves every time you shower in circular motions. Then apply Phenomen-all to the affected area and the ingrown area will heal.
Dull Skin
If your skin gets dull this time of year you need to incorporate an exfoliator into your skin regimen. Daily Microfoliant is perfect for all skin types and can be used daily. It removes dead skin cells and leaves the skin healthy and glowing.
Contact our guest service agents to book your next appointment with our spa team. They specialize in customized facials and body treatments that cater to your skin care needs.
Stop in and pick up these summer skin must haves today before you head to the beach!