Blog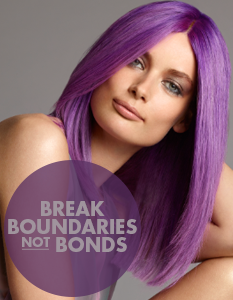 Our salon team is always on the cutting edge of the latest techniques and products. We are happy to announce the launch of the b3 Brazilian Bond Builder by Brazilian Blowout.
This product allows beautiful color work to happen without damaging the hair and adding additional processing time. This one step tool can be mixed into any color formulation to help re-attach and build bonds.
The b3 Brazilian Bond Builder utilizes a specifically engineered co-polymer combined with a high-purity targeted delivery system. This system reattaches and builds the bonds that make up the cellular membrane complex, helping prevent the loss of cuticle and cortex cells responsible for supporting the inner structure of the hair. This technology dramatically reduces breakage and helps prevent damage during color services, improving the overall integrity of the hair while prolonging color retention and vibrancy between appointments.
This bond builder is compatible with all manufacturers' formulations and is silicone free.
It is perfect for our platinum blondes and those who wish to go lighter and hair is over processed. It is an additional $25 and up charge to your color service, based on length and thickness of hair.
Ask any of our stylists today about the b3 Bond Builder and how it can make your hair look and feel healthy and amazing.