Blog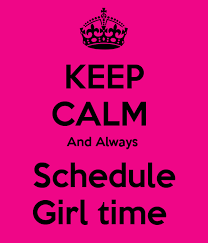 "It all begins with you. If you do not care for yourself, you will not be strong enough to take care of anything in life." – Leon Brown
As women we are everything to everyone leaving little to no room for ourselves. We are career women, mothers, care givers, teachers, coaches, drivers and partners. It is important to make time for ourselves so we can be the best version for the people in our lives and ourselves.
We have a variety of ways to unwind and pamper yourself here at Vito Mazza. We have our Try Us You'll Love us program. If you have not tried one of our salon or spa services before come in and receive $15 off any first time service.
We also offer a variety of spa packages for you to choose from:
Create Your Own (2 hours)
Choice of: (pick one in each column)
50 min                         25 min                         30 min
Massage                      Express Facial             Spa Manicure
Spa Facial                    Quick Fix Massage      Men's Manicure
Seasonal Pedicure       Express Pedicure
                        $179   20% gratuity included
Rejuvenation (3 ½ hours)
50 min Massage | Season Pedicure | Manicure
$275 20 % gratuity included
Couples Escape (2 hours)
Couples Massage for two | Seasonal Pedicure for two
$360 20% gratuity included
Also note you can add a spa lunch to any packages for an additional $15
*Packages and prices are subject to change
So whether you take a half hour or a whole day with us it is important to decompress and unwind. Allow yourself to relax and recharge so you can face the day to day tasks with a clear mind. Reserve your appointment today by calling our guest service representatives at (732) 636-0119.