Biolight Brightening Daytime Protection Cream
Free Shipping on orders $50.00 and over!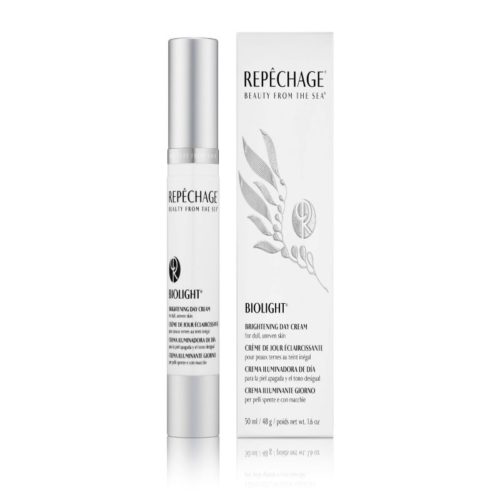 Biolight Brightening Daytime Protection Cream
Hydrates, Tones, and Firms Skin While Providing Mineral Protection.
Product Description
Contains clinically proven peptides to rapidly help reduce the appearance of uneven skin tone and hyperpigmentation due to the sun, age, acne scars and hormonal changes. Our exclusive Laminaria Complex contains two select EcoCert Seaweeds combined with Willow Bark, Goto Kola and Licorice Extracts to enhance cell renewal, reduce inflammation and to reveal a more luminous complexion. This daily moisturizer protects skin from the environment with zinc oxide mineral protection. Experience skin that radiates health and vitality daily.